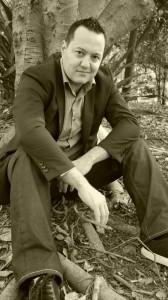 Born and raised in Sydney, Australia and at a young age, Simon became more and more interested in business after spending his school holidays spending time with family and relatives who had their own businesses. Although these businesses were focused in the building and food industries, Simon took a very keen interest in music production, computer technology and spent many of his younger years fascinated by innovation and enhancements in electronics and technology.
On The flip side, Simon was a passionate sports fan and was a big rugby league supporter and dreamed of one day playing in the top grade and ended up playing in the under 19's Manly Warringah team until a his short career ended due to chronic injuries and this is where he made a decision to focus purely on business and at the age of 18 was running 2 businesses, one of which he sold for a 700% profit after only 12 months of trading.
Simon then moved into technology engineering and consulting and established a IT support, internet services, project management and consulting business servicing a number small medium and large corporate clients which is still actively servicing a limited number of exclusive clients.
Having a passion for helping people and businesses by sharing his experiences, Success International Consulting was established in 2009. A business providing consulting, mentoring and coaching to a number of business from start-ups  to Australian and global brands.
In his journey of personal and professional development over the past 20 plus years, Simon holds certification as a Master practitioner in NLP Neuro Linguistic Programming , Hypnotherapy, Time-Line Therapy, Neuro Strategies  as well as a Project Management Professional with the Project Management Institute. He is a member of the International Coaching Federation as well as both the American Board of NLP and the Australian Board of NLP and has studied with some of the worlds most influential and successful coaches, consultants and business experts.
Simon's ongoing development has moved into the areas of psychology, human behaviour, sales, marketing, business culture and transformational tools and techniques.
Simon is still actively working with clients as a consultant, mentor and coach as well teaching, speaking, writing and publishing.